Blog Single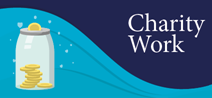 CHARITY COLLECTION UPDATES
Posted on: 01 June 2018
OTHER CHARITY COLLECTION UPDATE
Alhamdulillah, we at Masjid AlJannah are always doing our utmost to share and ease the pain and sorrow that the Ummah is facing in different parts of the world. To reflect this, during Ramadhan, we have allocated the following days for fund collection for different causes:
We would like to take this opportunity to say Jazakhumullahu khairan for the support you all given for our appeals. Masha Allah with the help of Allah, brothers and sisters at Masjid AlJannah contributed
£5061.00 for Palestinian Appeal by Education for Palestine
£6464.09 for the new Masjid Appeal in Bracknell.
£4207.83 for Kashmir by Islamic Help
£7908.00 for Sudan, Africa by Charity Right
£3399.00 for Rohinghiya by Ummah Welfare Trust
£6500.00 for Syria by UK4SYRIA/IHRUK
May Allah reward you for your benevolence in multiples in this world and hereafter.
Jazakhumullahu khairan
Masjid Al Jannah Management